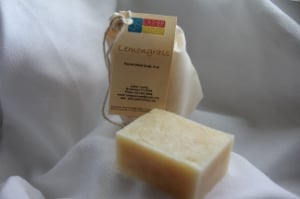 $

6.50
Handcrafted Lemongrass Soap. Made with only skin loving ingredients, and fragranced with lemongrass essential oil. Bright, clean and fresh smelling, this soap is a must have in everyone's shower!
You will receive one 4.5 oz bar. Order 3 or more bars of soap and save 15% when you use discount code 3SOAPS.
Ingredients: Olive Oil, Distilled Water, Coconut Oil, sustainably grown Palm Oil, Sodium Hydroxide, Avocado Oil, Shea Butter, essential oil of Lemongrass.